Young Carers
According to the ONS (Office for National Statistics), there are 149,000 young carers aged between 15 and 19 – about twice as many as in the 10-to-14 age range. [There are about 23,000 children under 9 who are carers].
There are about 50,000 Young Carers looking after someone with a Mental Health Condition in the UK. There are thought to be 3 in 5 Carers who have depression themselves, due to their role.
I aim to share the secrets that have guided our journey. They're intended for younger families, caring for any family member, but are aimed at those with a teenage/young carer. I'm even sharing some free printables for you at the end of this post.
This advice is based on my experienced teacher viewpoint, but mostly that of a bed bound mum of 2 teenagers, who happen to be my Carers. It's been tough, but we're stronger than ever, as a family and individually, because we've worked at it!
My family
As the teen years approached our family, I feared the worst; especially as I was now chronically ill with a debilitating brain disease. How wrong could I be? I absolutely love it. We've just adapted our parenting style by listening and responding to each other.
With strong foundations, that Joel and I had worked hard to build together, it wasn't hard to tweak our interactions. As our boys grow into young men, at 13 and 15 and 6ft+, we've found we actually enjoy spending time together – I know, crazy right?
I'm incredibly proud of both of them for all that they achieve. Their teachers recognise their awesomeness and they amaze me with what they achieve, both in and out of school. That they're able to do so well, with so much else to deal with, is exceptional.
But I'm not delusional! I know not everyone has this and our life isn't perfect either (erm – teenagers and brain disease involved). However, we're a happy and loving family with amazing relationships. They are my motivation to keep positive every day!
If you want to find out more, read My story so far
Parenting Styles
The secrets I want to share with you can be implemented into your family with just a little work. We are have our own parenting styles and there's no right way. So it's normal to go through phases of feeling like we've sussed it and others like we've fluffed it!
So even if you're a nailed it with some to spare parent; a doing your best, fair and square parent; a making a mess, laid out bare parent; a higgledy piggledy, up in the air parent; a tearing out your hair parent or a feeling guilty you're not there parent, these secrets could work for you.
What Does Caring Involve For Me
I have a PA (carer) every weekday lunchtime, from an agency providing consistent care. These are some of the things I need help with:
Waking up after sleeping all morning,
Make me lunch, normally a smoothie as nausea stops me enjoying food
Making sure I have accessible water
Helping me to get dressed as needed and getting out my clothes each day
Picking anything up I drop as I can't bend down
Do chores I can't such as laundry, emptying bins and making beds
Preparing meals or freezing food for another day
Organising my medications
Enabling me to be more involved with the boys e.g. supporting us bake cakes
If I'm well enough taking us out for a cuppa or to the shops
I have a great relationship with my carers and we always have a giggle. I need laughter in my day and they bring it! They're also always there to listen.
The Impact Caring Can Have
Being a young carer can have a big impact on the things that are important to growing up

It can affect a young person's health, social life and self-confidence.

Many young carers struggle to juggle their education and caring which can cause pressure and stress.

In a survey, 39% said that nobody in their school was aware of their caring role.

26% have been bullied at school because of their caring role.

1 in 20 miss school because of their caring role.

But young people can learn lots of useful skills by being a young carer.
When we realised what life was going to be like, Joel and I didn't want the boys lives overshadowed by caring. We're lucky enough to have PAs, so the boys don't miss school, but it can be hard to make school aware of everything they carry with them.
Worry and anxiety have affected their mental well-being and both boys have had to learn how to cope with complex feelings. Life as a young carer is tough as we can see in these quotes.
Carers UK's annual survey (2015) with over 5,000 carers across the UK revealed that 84% of carers feel more stressed, 78% feel more anxious and 55% reported that they suffered from depression as a result of their caring role, which was higher than findings in 2014.3
 I'll discuss how we manage teenage mental health in my 5 secrets below.
Being My Carer Every Day
The boys bring me breakfast and dinner make sure I have water and snacks every day. They know how to support me physically and sort anything Clumsy McClumsypants here drops or spills; like the glass of water in (yes IN) my bedside table this morning.
They need to know what to do if I press my life line and what to say to the Lifeline care team. They'd have to stop playing Xbox and may need to support or help me up if I fell. They may need to help calm me down if I was having a panic attack.
The boys have had to get used to another new cleaner being in their personal space and form bonds with my PAs. They've been carers for 4 years now, so are used to it, but there's still restrictions, such as having to be quiet each morning while I sleep.
They told me the other day that their friends have to do more chores than them. My response was to ask if their friends have to make sure the house is secure and answer a doorbell every time theory mum drops something. I said I was clumsy, didn't I?
Building a Team
How many kids would go to their parent and tell them they don't do as many chores as their mates? This is just one example of how we've worked hard to build a family dynamic based on trust, honesty, empathy and care.
We've all had to learn coping skills and adapt as time goes on. The stress shows at home mostly, so it's been important to use the same strategies around their behaviour. This has led to the strong relationship we have now.
As they've grown up and I've become a little bit more stable and aware, we've trusted them with more responsibility. We've just managed two nights with Joel went away for work. My Dad (who's always stayed before) was just down the road if needed.
They wanted to cook tea unsupervised and probably not the tidying up afterward. They have to put the hens to bed, safely away from any foxy loxies and check Jasper Cat is in for the night. I had to be trust they would put the house to bed securely too.
They amazed me with how they coped with all this responsibility. There was no time to think about having house parties or sneaking out the house to meet up with a friend! (not that we'd know anything about ever doing that).
The way Joel and I choose to do this at the beginning, has shaped how we've handled the cards we've been dealt. Everyone chooses their own path, so I'm not making any comparisons. this is just my experience. Everyone's path is unique, so follow yours.
But use my 5 secrets to help steer you. Firstly I just need to make it clear that we sought medical advice and were referred to social services for care and support. I'm not a health Care professional, so please ask for help if you need it.
Asking for help is the first step. Talk to your GP.  Talk to school. Ask your kids how they'd like the help. You might need family therapy so do try it, if offered. If support given is not right for you, ask for an alternative. The skills we learnt, recognised and have since reinforced; have shaped our family's daily lives. We learnt how to talk about our feelings, whilst being respectful. and to speak honestly, without breaking trust. I recommend organising a named teacher or pastoral care and make sure to keep them in the loop. This is individual to your needs, but be prepared to fight for this, as support is in high demand. Mental well-being for you all is key.
Let them be angry with the illness. Structure ways for your children to release this, safely. Help them understand that it's the illness that's changed everything. The whole family will grieve for life before chronic illness, so explore ways to cope with that. We used diaries, art therapy, music and a good old shout and swear session (oooh, controversial). We've found that music is a lifeline for every carer in the family. Being able to lose yourself in a distraction is a lifeline for carers and you!
Develop open dialogue with the Young Carers in your life and find ways that allow them to discuss what they're feeling and experiencing without fear of backlash. The silver lining of being a bed bound mum, is having time for my boys to talk to me about their day or about something worrying them as soon as they get home.
Find time for everyone to set one goal at the start of each day. You could introduce Affirmations to reinforce positive thinking. See the end of the post for more details and free printables, available til 31st March 2019. Set a time to discuss at least 1 positive from their day. Create a regular time to air issues and reinforce positives.
Give yourself rewards! A really important part of feeling able to succeed, is by rewarding positive language and behaviour. The rewards can be for anything, big or small. Rewards can be verbal praise, but making time for a family reward is important to reinforce positive thinking. For example, you could go out for lunch, bake a cake together or watch a movie in bed. Let them choose most of the time, but it has to be agreed by everyone. The point is to reward the whole family regularly.
To adapt these for younger children
Involve school as soon as possible, both the class teacher and headteacher should know. School may offer extra support, which can be invaluable. Play and Art therapy is in short supply, so if you're concerned speak to your GP!
Talk to them about what's happening in a way they'll understand. Help them express their feelings using puppets, library books and roleplay (Drs/patient).
Tell them why you're going to hospital/in pain etc. They may know more than you expect, so let them lead. My rule is that if they're asking about it, then they're ready for answers. Just be prepared for a 'why, but why' session!
Ask them what they want to do that day on the way to school, you may even find out more than asking at the end of the day! Start a positives jar by everyone writing (for them if needed) ONE positive from their day. Set a regular time, to open the jar and read some. My favourite pulling out 'cuddling with my Mummy' on a bad day.
Make time for rewards, they don't have to cost anything, just do things as a family.
A last word and some links!
I want to help others have positive experiences, even on tough days. So I'm sharing these secrets for you. Families are unique, though, so there's no one size fits all. Take what you want from my 5 secrets, but remember these things are key:
Ask for help! Young Carers may have to do more at home than their friends, so schools should provide support and make allowances.
Make sure everyone truly understands and enable your kids to express how they feel. Create a safe environment and look out for signs that you may need to step in.
A great team relies on good communication which is honest, loyal and respectful, so be a good role model. Recognise small wins! Celebrate at least one good thing from your day.

If the life you want for your family seems a long way off or you'd like some reassurance you're doing okay, then I hope this post has helped. Please ask me questions in the comments and tell me how you make life positive for young carers and your family.
Resources 
Carers Trust -Support for Young Carers
Young Minds – Looking After Yourself aa a Young Carer
Carer Gateway – Advice for Parents & Teachers of Young Carers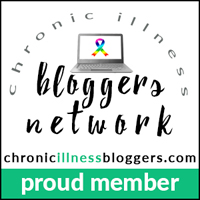 Sign up for New & Exclusives – Help for Young Carers
Do you want to be the first to know what's coming and get your hands on exclusive deals? I've created a set of Printable Affirmations that would be perfect for setting the tone for a good day for Young Carers, as mentioned in Secret number 4 above. Grab a copy of this when you sign up to my occasionally regular newsletter today!
✋ Hey there! You could really help me out. Just one minute of your time to press that share button helps me so much! You'll literally make me do a bed-bound happy dance. Now there's an image for you!