Meditation Myths
Are misconceptions about meditation preventing you from relieving stress and pent up anger?  If you want to learn how to develop techniques to think more clearly and positively, then find out how meditation can aid better sleep and restfulness. Find out how releasing negative energy through Meditation can help you live a happier, healthier and more positive life. Please don't run away – I know the M word is scary as, but if you've got any investment in reducing stress levels, then keep reading!
*DISCLAIMER – All thoughts are my own, backed up by genuine research. Please don't confuse me for a Doctor or anyone educated in Meditation. I just like it a lot!
I think Meditation is one of those Marmite (American? read this) words. Either someone snores you to death talking about Om postures and staring at a candle for 3 hours or the tumbleweeds roll when you mention it. No one wants to talk about 3 hour candle watching, so if you're a sceptic, stick with me; it doesn't have to be this way people!
If you're in the 'love it' camp, please read this to consider if you're adding to these myths. If you're in the 'hate it' camp, then please read this to learn why these myths are giving meditation such a bad image. The word 'Meditation' evokes feelings of confusion and disinterest, even in a world where you can't move for talk of self care!
But before I dive into the myths, I'd like you to reflect on your character, consider your day ahead or the one just gone and remember what your big goals/dreams are.
Reflect
I wonder what goes on in your everyday life and what you wake up to each day. Do you fret over the frenzy or dread the drudgery of your day? Are you fashion frantic or gagging for the gym?  A vocal vegan or a loudmouthed lobbyist? Actually, don't answer those last questions! My point is, whether you're a Conscious Charlie or a Trendsetting Tara, you're expected to live by rules created by someone you'll never know.
Consider
24 hours a day, we have access to news, emails, social media, shopping, partying and more. We drive when we could easily walk and lose that feeling of holding a real book as we download them. We have the TV on late at night, affecting our sleep and eat microwave meals instead of cooking even a simple omelette.
Remember
I believe we're losing the art of engaging with our world. Forgetting to create magical moments for our children, like those from our own childhoods. For me it's cooking crumble with my Nana and hauling 20 books home from the library. What about you? Do you talk with your family about their days? Do you actively take baby steps towards your ideal life and focus on your family's hopes and dreams?
As I sat with my youngest and taught him how to make apple crumble without a recipe, I realised our responsibility to pass down the simplicity of life: before technology. The smells, sounds, look, feel and taste matched my memories of Nana and I in the kitchen, I knew she'd be smiling down on us. This was the first cooking I've done for a long time, as I need help, and it was wonderful. It was such a calm, peaceful and gratifying activity.
Hidden Stress
We must do what we love, but our zest for success can seep into every area of our lives. We go to sleep with our phones in unnatural light. We compare our lives to the ideal image filling our newsfeeds. These are the hidden stresses of our fast paced world and can only get worse.
Without knowing it, we're under strain from overwhelm. With no warning, sneaky stress can creep up on us and invade. Read more about overwhelm on this blog post. We all need to find some head space, so that our brains don't fry and our bodies don't burn out.
Headspace
I've been thinking about the vast space in our noggins for a while, but then read this article and found that we're using most of our brains most of the time, even whilst sleeping. "The brain is constantly making new connections and breaking old ones" so surely we need to do as much as we can, to keep our grey matter healthy.
This made me consider how much we can balance before we buckle and whether we have any control over what is going on in those active minds. I concluded that we need armour in case of a headspace invasion (I think I may have just revealed my secret geek 😲). This brings me back to Meditation! You thought I'd forgotten then, didn't you? 🤔
Meditation Myths
If your reaction to this heading is hostility, then maybe we should part ways here – but you're always welcome back of course. However if you can bear facing your meditation anticipation, then these are the 5 main excuses used when that word gets mentioned:
1. I've done it before and still have the same problems, it just didn't work!
2. I can't be quiet for long enough to read this post, let alone silence my mind!
3. I don't have any time for it, there's just too much in my life already!
4. I don't really need to do it, I'm fine as I am thanks!
5. I don't do that sort of hippie nonsense, sitting with my legs crossed and all that!
All that negativity gives me the heebie-jeebies. Anyway, any of the above rsound familiar? I bet you've said at least one of those. You're not alone, meditation is misunderstood, but remember that busy mind I've unmecically diagnosed? That's you, that is (I'd love it if you got that reference)! You may think you're fine but do you really have all your shizz together?
Let's start myth busting and see if meditation is something you'd consider. Could you learn to create some head space? Do you want simple techniques to help calm you when anxiety strikes? Come this way and learn how to solve problems the easy way!
1. Ok, so maybe you tried it once or twice and it didn't solve your bitchy boss problem, or *________ (insert problem here). There are have been heaps of studies about meditation solving all sorts of things – mental and physical things. So when life goes pear shaped, it's easy to pin your hopes on something you've heard might solve it all. However, like most things in life, you can't just try it once and be all 'winner winner'! When has that worked for you? I bet you didn't just take one antibiotic dose and lose that throat infection either, did you?
You have to practise, practise, practise. But first explore and find out what works for you. Yep, that sounds like loads of work but you're likely to find one that suits you pretty quickly. I know within seconds if the voice is right for me; if not, I change it. Look for beginner guided meditations first. I've recommended some of my favourites at the end of this post ⬇️.
2. Now then fidget pants, close all the other tabs on your phone – Yep, thought as much. I bet you're doing way too much. No wonder you can't concentrate, you need to stop sometimes and chill. If you had to sit in silence, could you? I doubt it, but that's not the point. The goal for meditation is to help you cope with life!
You don't need to silence your mind to meditate. You're not a Buddhist monk! (unless you are, then I wholly apologise for everything I've said). This whole malarkey has actually been researched! They found that people when asked to concentrate on something, say a candle, for 5 minutes, couldn't. Then they were told to not think about that candle and let their mind wander for 5 minutes. Guess what? They all thought about that sweet candle. I bet you're imagining a candle now! 😂 Let your mind roam free and you'll calm it. Silencing the mind to mediate is a total myth!
3. No time for it? Well I'm going to blow your mind right now… I watched this awesome Ted Talk and found out that there's a study published in the International Journal of Neuroscience about this time thing, I wasn't expecting what the speaker told us. So, our biological age speeds up when stressed and meditating can reduce the rate we age at. e.g. If you start meditating daily on your 30th birthday and had a matching biological and chronological age (Science stuff), something awesome happens – on your 35th birthday you'd have the skin, sight, hearing, memory and sexual responsiveness (yes, I went there) of a 23 year old! Say again???
Crazy – but logically from this research, meditation is the one activity where you get back the time you put in! You can meditate for 1 minute or 10 hours! You can concentrate on that candle for hours or learn a quick breathing meditation to calm your mind in minutes. I use an affirmation such as 'Everything is going to be okay' when the anxiety monster bites me. Just as it starts to sink those teeth in, my muttered words start to become reality; I know it's going to be👌🏻and I can relax. This has stopped me having a panic attack more than once! You can use these quickies anytime, anywhere; on the train, in the office or lying in the dark.
4. Alright, you're fine are you? Be honest – it's only you and me! Do you have a busy mind; ever worry over things; lose your rag with your kids or argue with your partner? If you just nodded, raised your hand (it's ok, no-one's watching –  unless you're on that train) or accepted those may be a possibility; you might want to rethink your excuse. It sounds to me like you need some time out, headspace or coping strategies! In a day we have tens of thousands of thoughts, it's highly unlikely that you really are just fine. Meditation Mindfulness is a great way to take some time to consider what you need and how to get it. I bet after a few weeks meditating, a loved one notices something – an normal argument topic, becomes something you let go of instead! 
Meditation in any form, has more restorative effects than sleep. It's thought to release feel good hormones and free the tension that's built up over a stressful day. In my case, my pain is often worse than when I gave birth to my 10lb 9oz son naturally (really)! 15 minutes of meditation will reduce that pain to a tight band feeling – I know, right? I even use it after brain surgery to help me cope with the pain and busyness of a hospital ward. Mediation is a very important part of my daily routine; it can reduce my pain and let me write to you!
5. Ok, some meditation is full on hippie (no offence – I love that myself). The four (some say 30+) types of meditation vary in that between and within each category.
Concentration meditations are tough – this is where you have one single point of focus, such as that flickering candle and try and clear your mind of everything else.
Contemplation meditations are beginner friendly – guided meditations, visualisation and affirmations. Your mind is active and your thoughts roam free.
Mantras or Chanting meditations are the typical image of meditation. This involves prayer beads and chanting 'om Shanti om' and is typical Buddhist prayer practice.
Transcendental meditations are about going beyond thought. They're usually way out, using vibrations to take the brain from using beta waves to Delta wave (beyond conscious thought). But can be as simple as closing your eyes and focusing on your breathing and being in the present/now.
There are studies that say meditating can heal such and such, but honestly can a medical meditation trial work? The Ted Talk linked above, explains this much better than I can. But as a beginner, if you try sitting cross legged in the lotus position with palms up in 'om' pose and start chanting;  you're setting yourself up to fail. You'll feel like a drowning peacock with all your beautiful feathers ruined; losing the attention you crave!
My point is made now, but these myths are holding people back from using simple tools and techniques to deal with stress, hidden or not, that would ease the impact on both their mental and physical health!  Whatever you felt about meditation before reading this, I hope I've made you think or at least chuckle – unless you're a Buddhist Monk of course.
Meditation can be an amazing tool for calming your mind. So, I'll just finish by saying this: Anyone aged 3 – 103 can meditate. We all experience stress in this age of fast paced living. You can stay calm along this busy path through life with simple meditation techniques. Don't be swayed by the myths and don't add to them! It really is easy to let meditation into your life.
Here are some links to my favourite beginner meditations if you want to give it a go. * These are not affiliate links, they're just my recommended go to's.
Guided Body Scan for Beginners By The Honest Guys
Back To Basics Meditation By Jason Stephenson
Easy Beach Visualisation and Breathing Meditation
Deepak Chokra 3 Minute Focus Meditation
I use this App which has access to loads of meditations at different levels of ability and the different types of meditation. Insight Timer
Do you have any questions about meditating?
Do you meditate or is it still not for you?
I'd love to hear your thoughts and feelings on this. Please pop any comments or questions below. I'm looking forward to hearing if you're a lover or a hater! Peace my friends!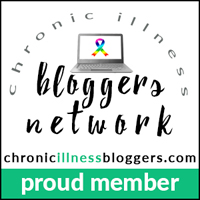 WHAT ABOUT IF YOU COULD HELP ME BY DOING JUST ONE THING?  PRESS ONE OF MY SHARING BUTTONS BELOW AND HELP SPREAD AWARENESS. THANK YOU 🙏🏾